Charles Sayre - An American Classic
Formal Education

- Youngstown State University
- Berklee School of Music
- Private study in composition with Orlando Vitello
Currently - Adjunct Professor of Composition at Reinhardt University
Music career began as trombonist and arranger for the Airmen of Note, the official jazz ensemble of the United State Air Force. Later this role became specific to composition and arranging for all components of the USAF Band. Forty-nine years later Charles is still called on to create special works for this organization.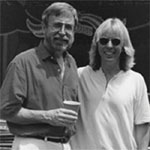 Credits: Music published with Warner Bros., Hal Leonard, Schirmer, Inc., Alfred and original works published in the domain of Charles Sayre. Charles Sayre publications are performed world wide.
The Taliesin Orchestra recordings, arranged and conducted by Charles Sayre, were highly successful in the genre of classical crossover music, all of the CDs appearing on the Billboard charts. Sayre carried over the Taliesin successes with arrangements and performances of material performed live with the Atlanta Symphony Orchestra. Additional shows were created for STYX, Patti Labelle and Roger Whittaker, and with the Atlanta Symphony.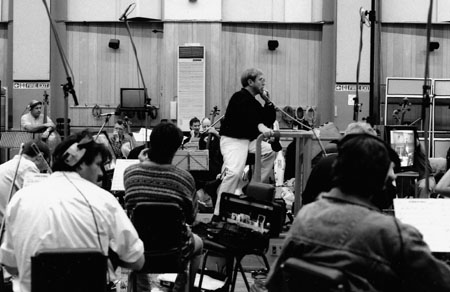 Sayre conducts the Taliesin Orchestra at Abbey Road Studios in Longon, England.
New for the holidays from Charles Sayre
Right now you can start preparing for your holiday music programs by listening to a full performance of "A Traditional Christmas." This is a 12.5 minute work featuring some of the best Christmas music of all times! Listen to the Overture which is a spin on "We Three Kings." Following, you will hear vocal arrangements for soloists and full chorus of "Bring A Torch Jeanette Isabella," "Patapan," "O Come, O Come Emmanuel," "Here We Come A-Wassailing," "What Child Is This?", and "Carol Of The Bells."